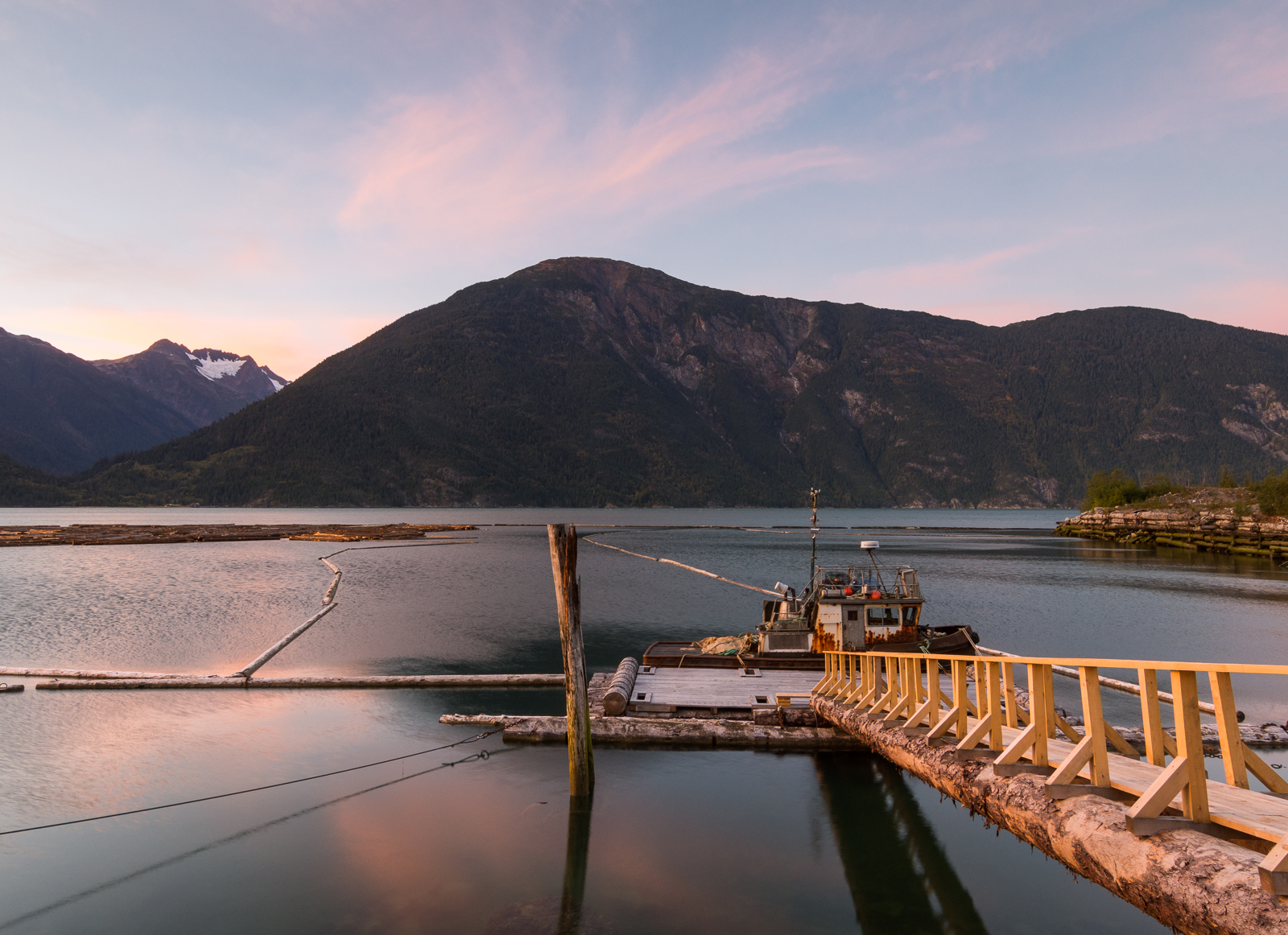 Bella Coola Sunset
Sunset in Bella Coola, BC, Canada
Langoya Sunset
Sunset in Langøya, Norway
Langoya Clouds
A storm crosses a mountain in Langøya, Norway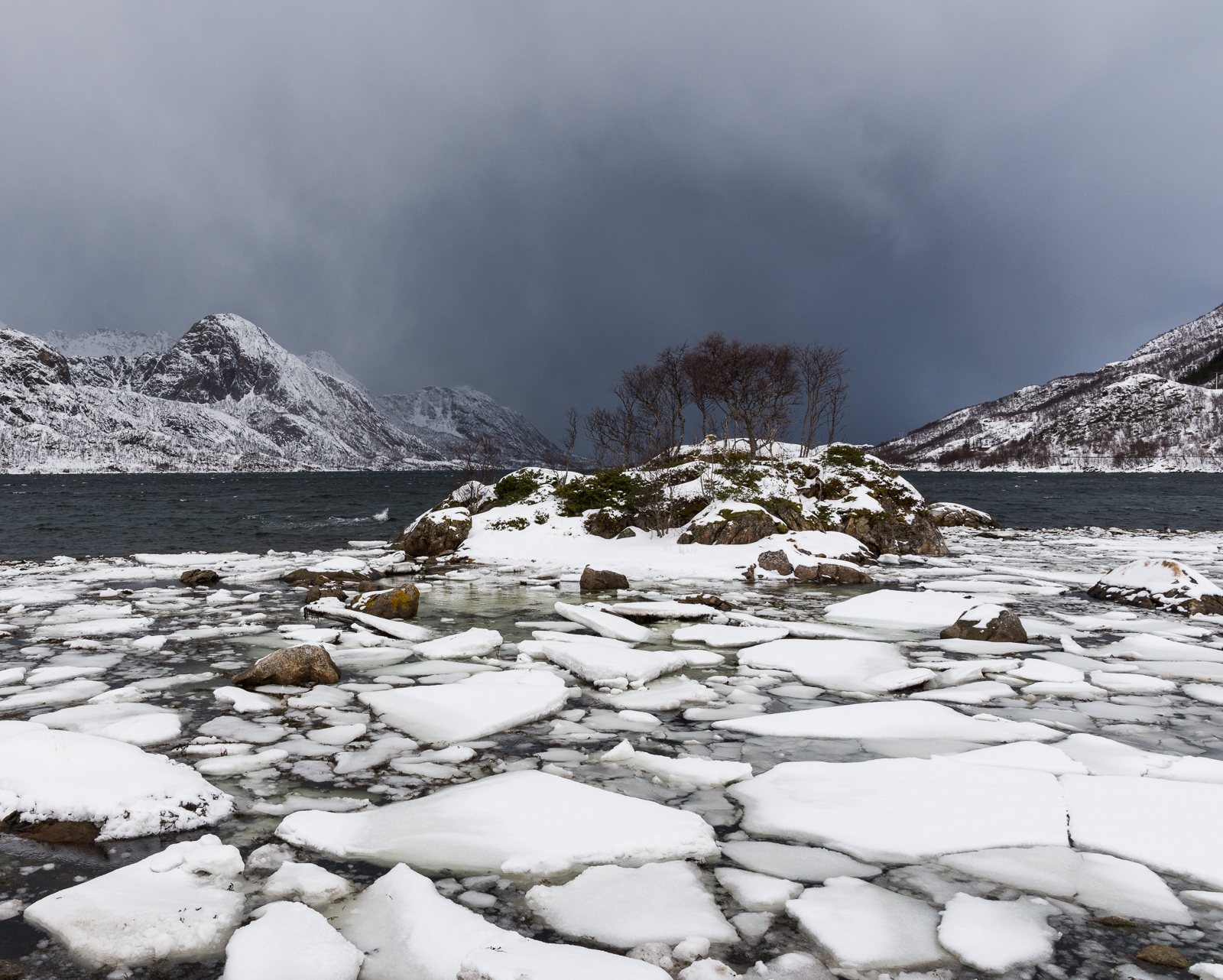 Langoya Storm
A storm moves into a fjord in Langøya, Norway
Lone Tree
Detail of a treeline in Northern Norway.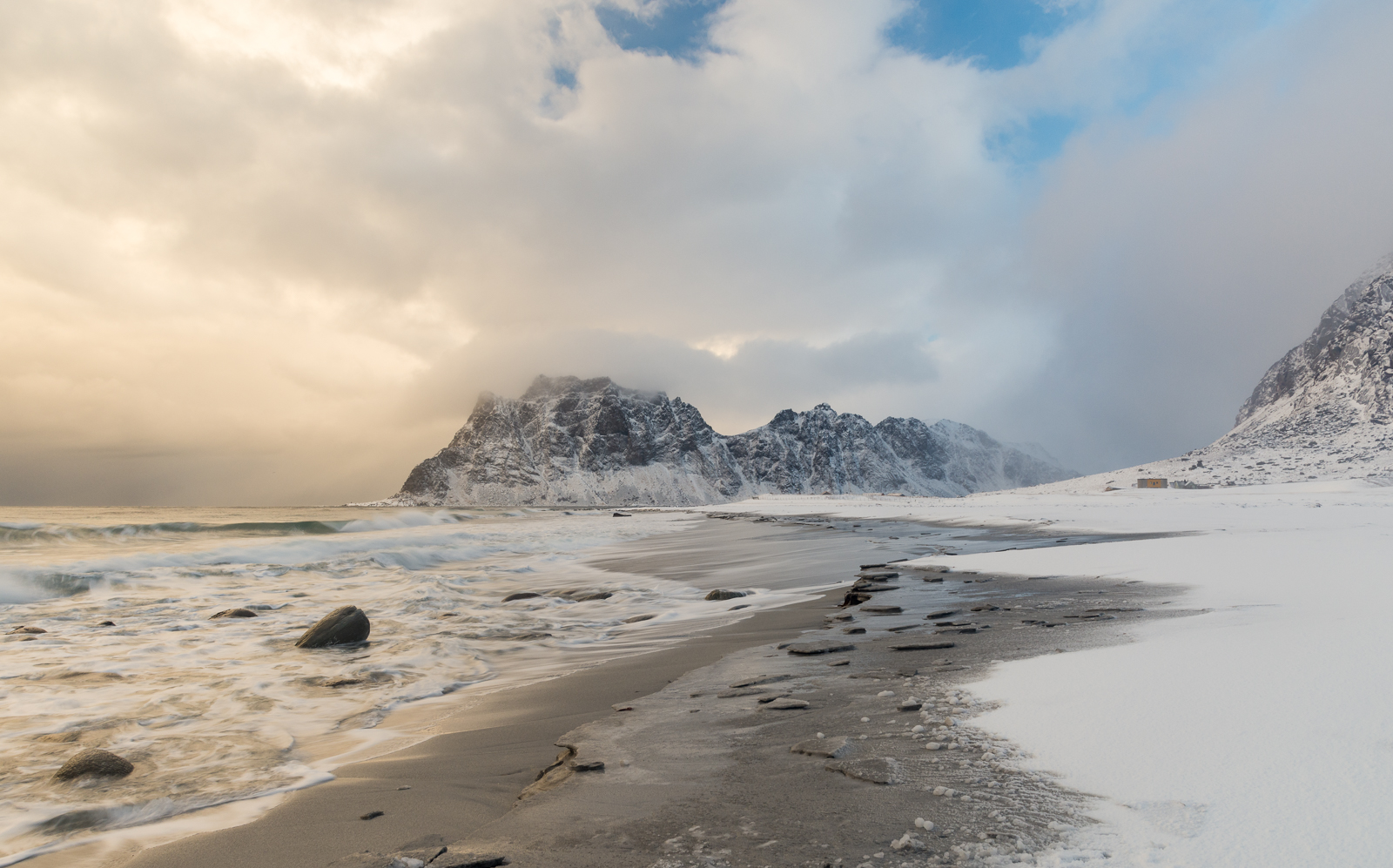 Uttakleiv Sunrise
The sun filters through a breaking storm. Uttakleiv beach, Lofoten, Norway
Lofoten Inlet
Dramatic light filters through a fjord. Lofoten Islands, northern Norway.
Lofoten Mountain
Fresh snow partially covers a mountain in the Lofoten Islands of northern Norway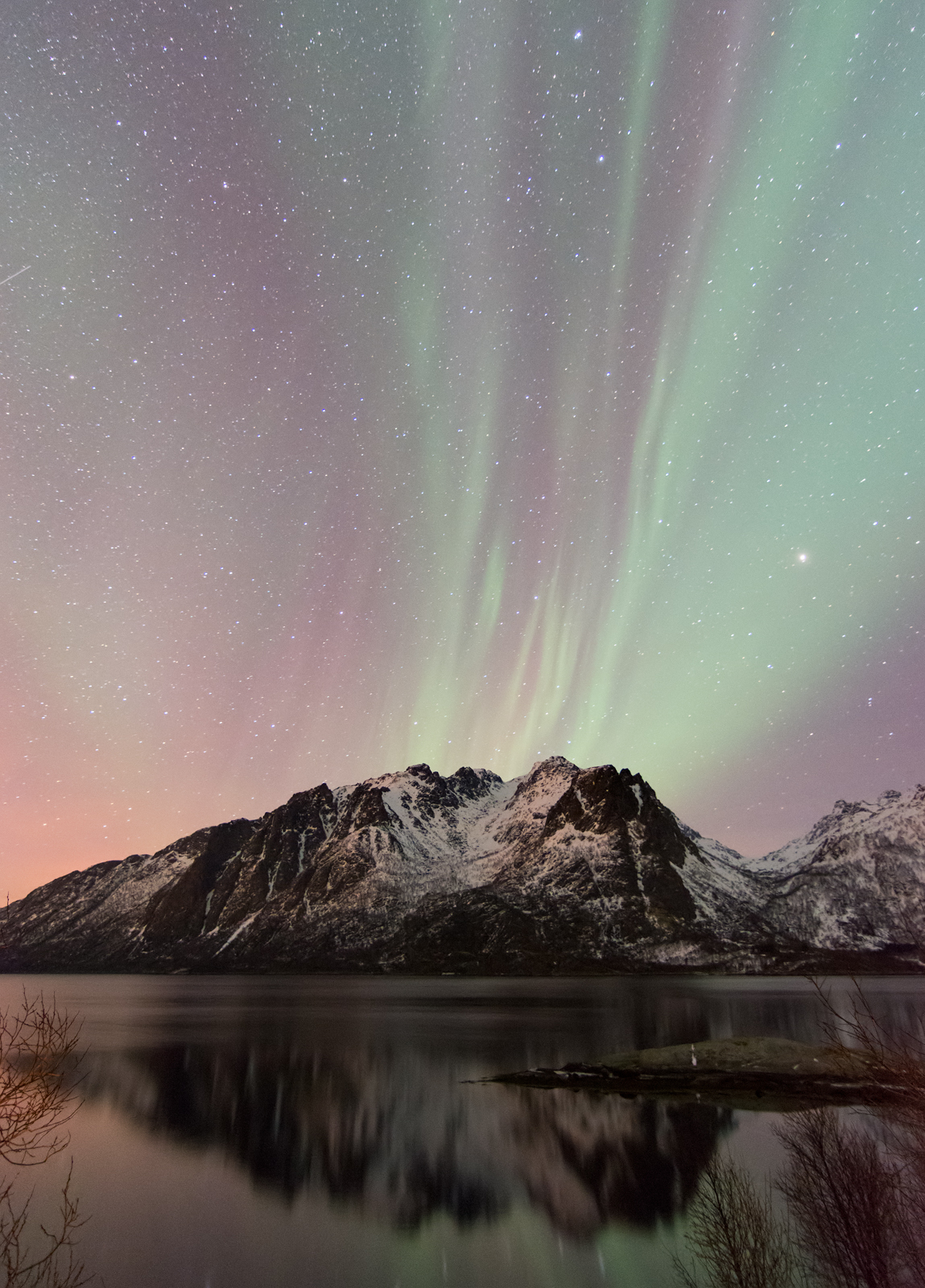 Mountain Aurora
Soft aurora behind a mountain near Laupstad, Norway.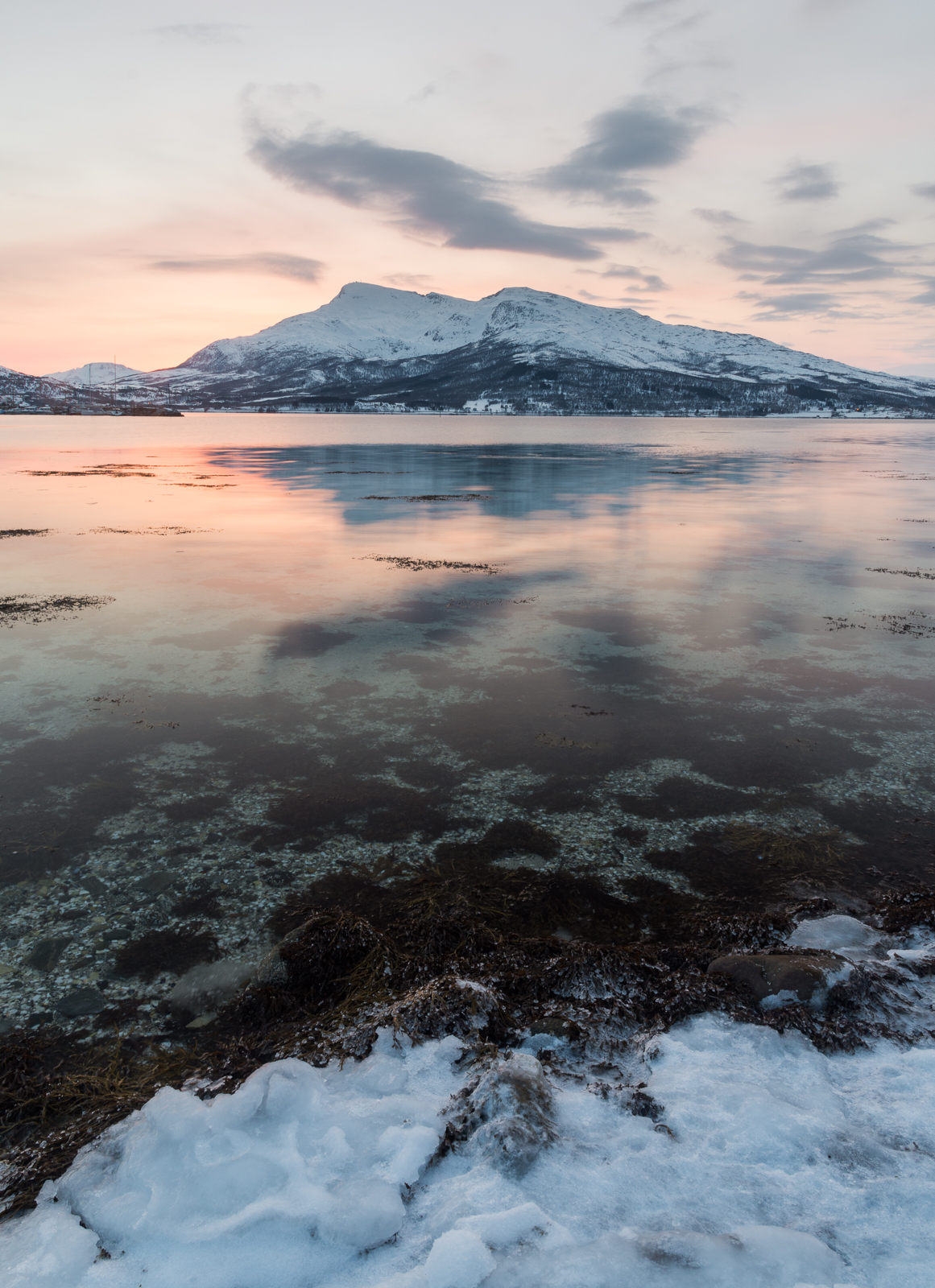 Leknes Sunset
Warm and cold tones. Leknes, Norway.
Norway Blue
Just a simple ice pattern. Brandvoll, Troms, Norway.
Tromsø Fire
The aurora speaks for itself. Near Tromsø, Norway
Grøtfjord Ice
Aurora rises over the beach at Grøtfjord, Norway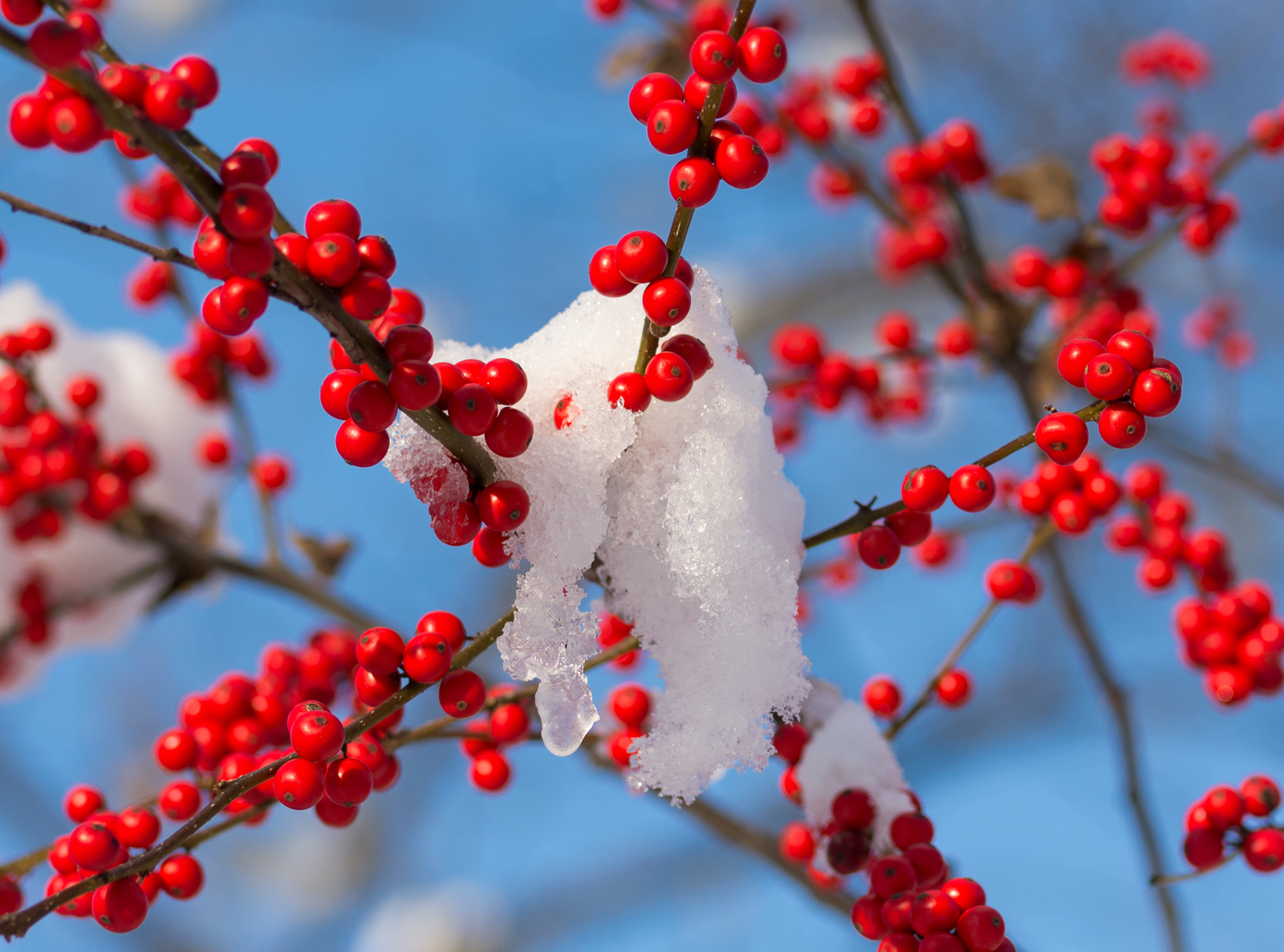 Snow Berries
Berries in the first snow of the year. Arnold Arboretum, Boston, MA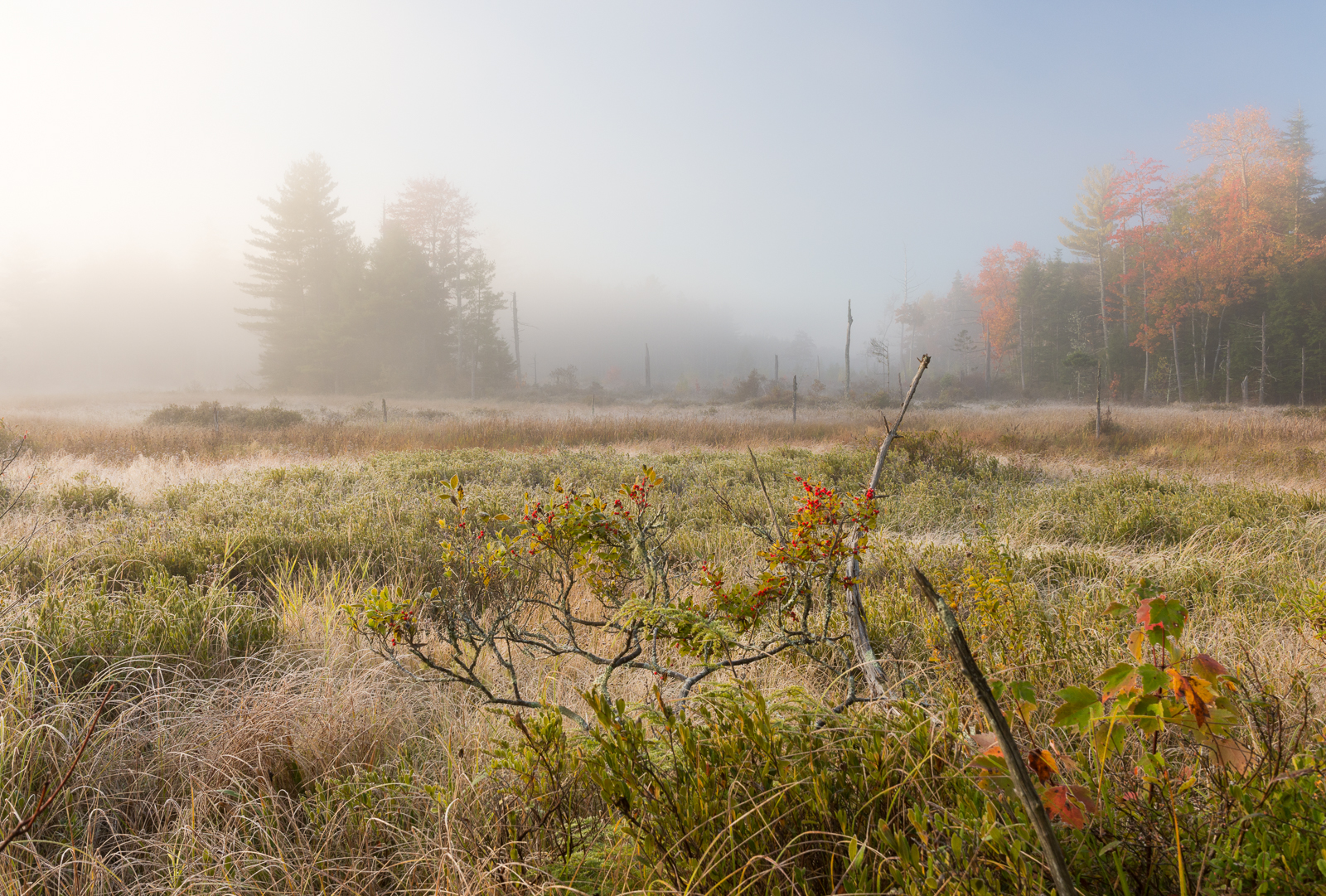 Fall Frost
A crisp fall sunrise in Albany, New Hampshire.
Teton Stripe
A stripe falls on the Grand Teton Mountains on a cool fall morning.
Teton Beams
Beams peak through a sunset behind the Grand Tetons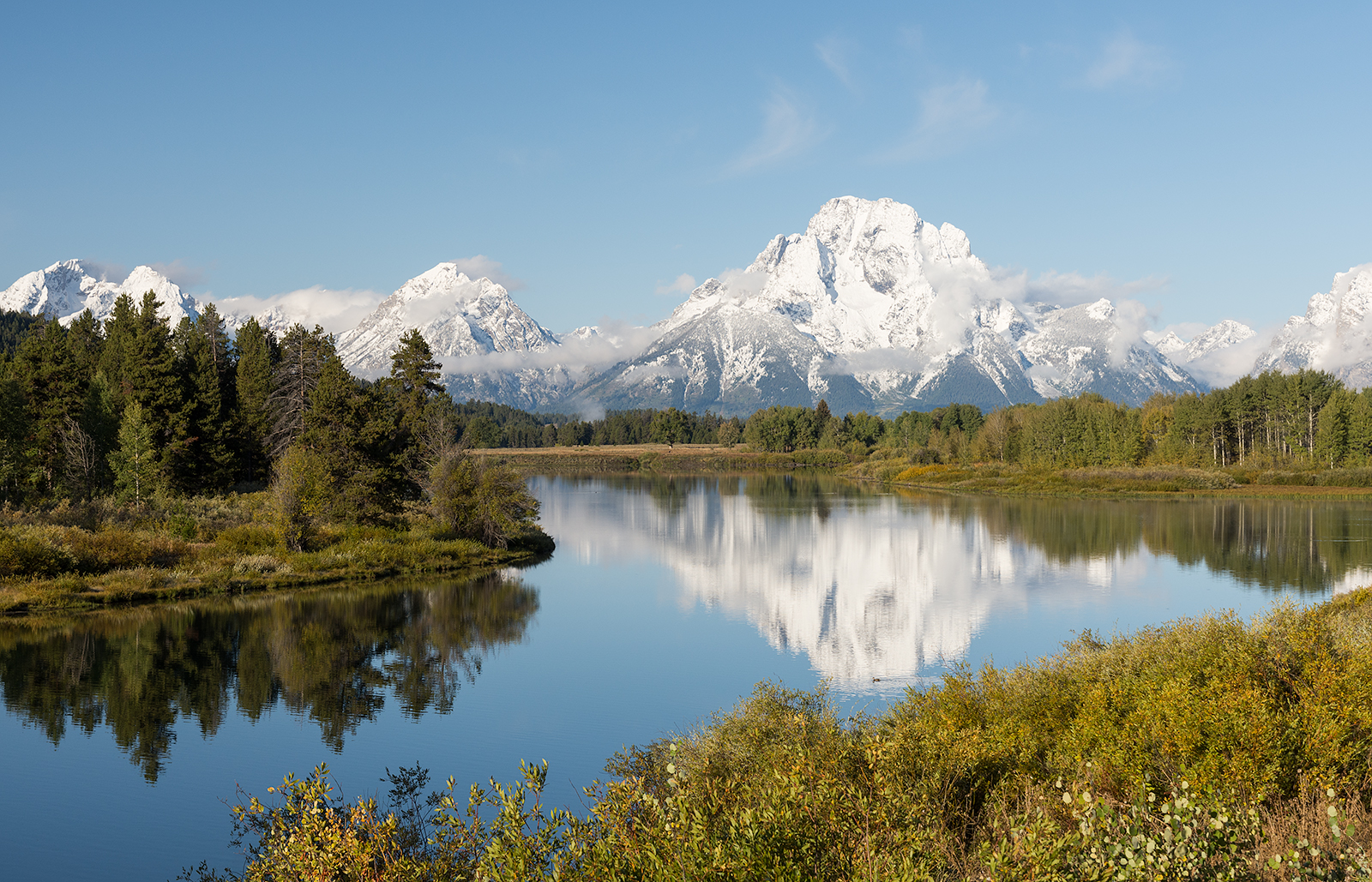 Oxbow Bend
Not sure I would have posted this if not for the well-placed duck. Oxbow Bend, Grand Tetons, Wyoming.
Craters
Craters of the Moon National Monument is one of the most bizarre landscapes I've seen in the US and I absolutely love it.
Lone Trees
An early-season snow storm obscured the Tetons, but created other interesting photo opportunities.
Red Tree
A lonesome red tree in the early fall in the Adirondack Mountains of upstate New York
Misty Aurora
After a long and frustrating aurora chase, it finally became visible in central Quebec.
Bridal Veil Falls
A five mile round trip hike, Bridal Veil Falls near Franconia, NH is every bit worth the trip.
Bridal Veil Falls, Lower
A more intimate look at the lower tier of Bridal Veil Falls in New Hampshire.
Guadalupe
The sun rises over Guadalupe Mountains National Park in Texas
Texas Border Fog
The road punches out of the fog and into Texas
Fisheye Dusk
Sometimes there's so much going on that you need a fisheye to take it in. Near Sucre, Bolivia.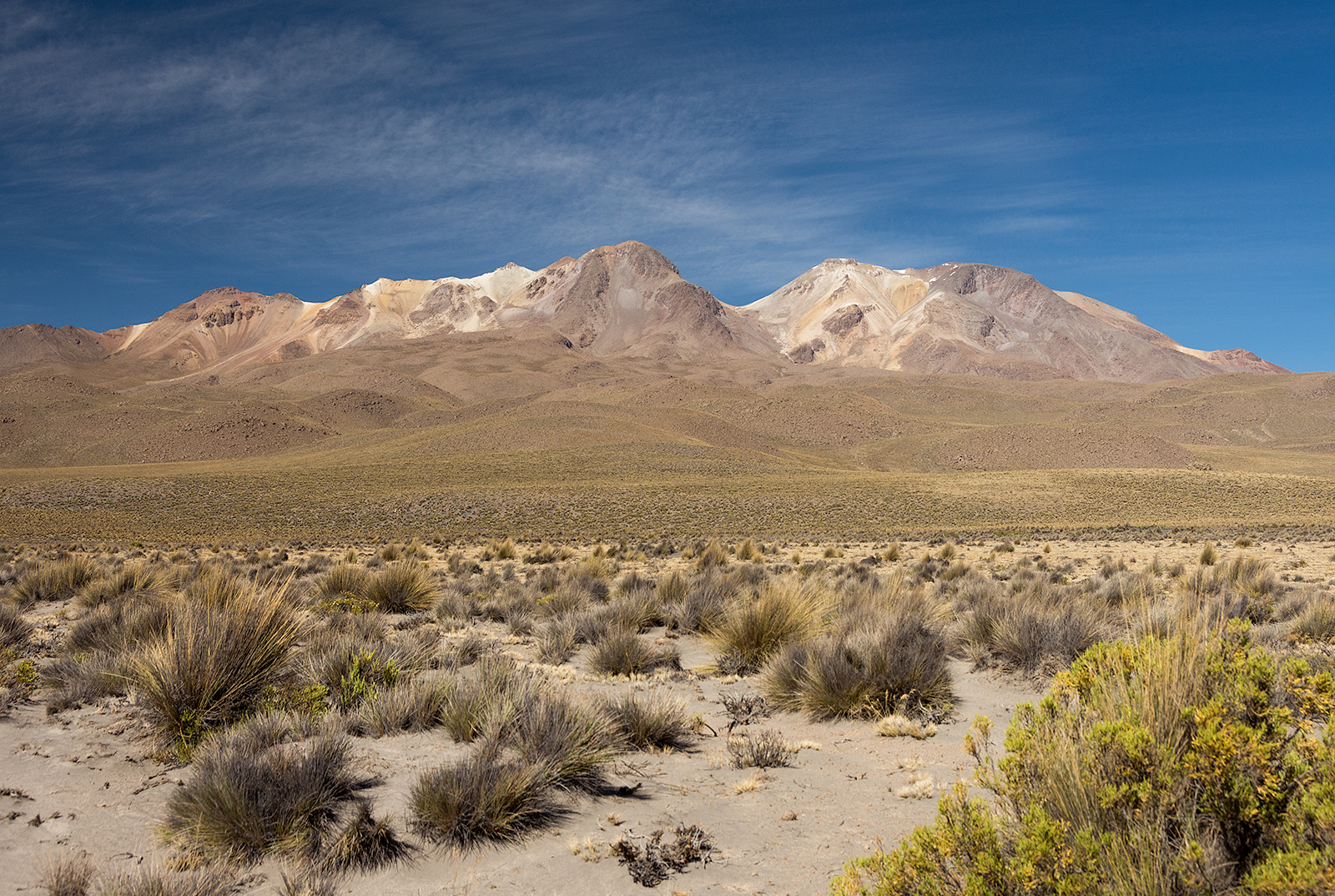 Chachani
Volcan Chachani, the other mountain overlooking Arequipa, Peru
Cañon del Colca
The sun reflects through Cañon del Colca in southern Peru at sunrise.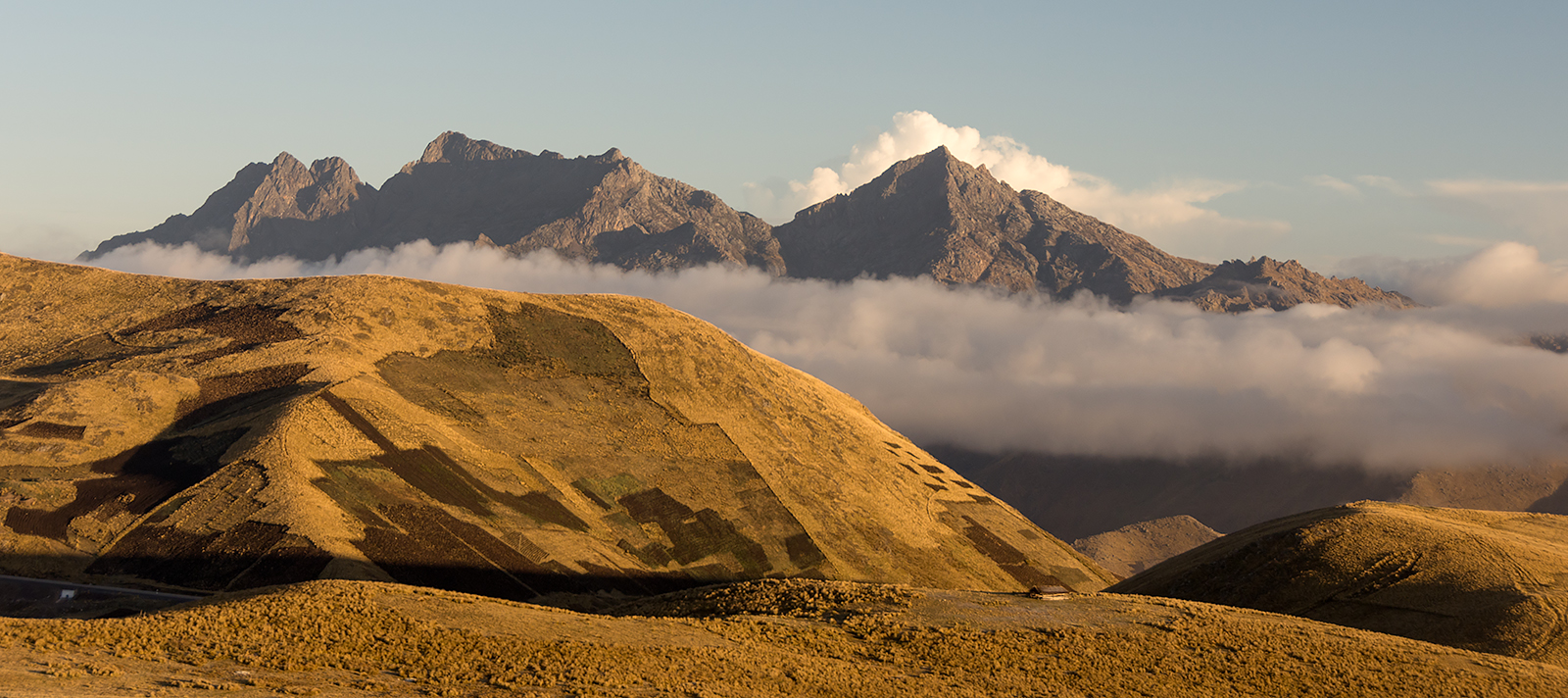 Warm Hills
A simple, warm sunrise near Andahuaylas, Peru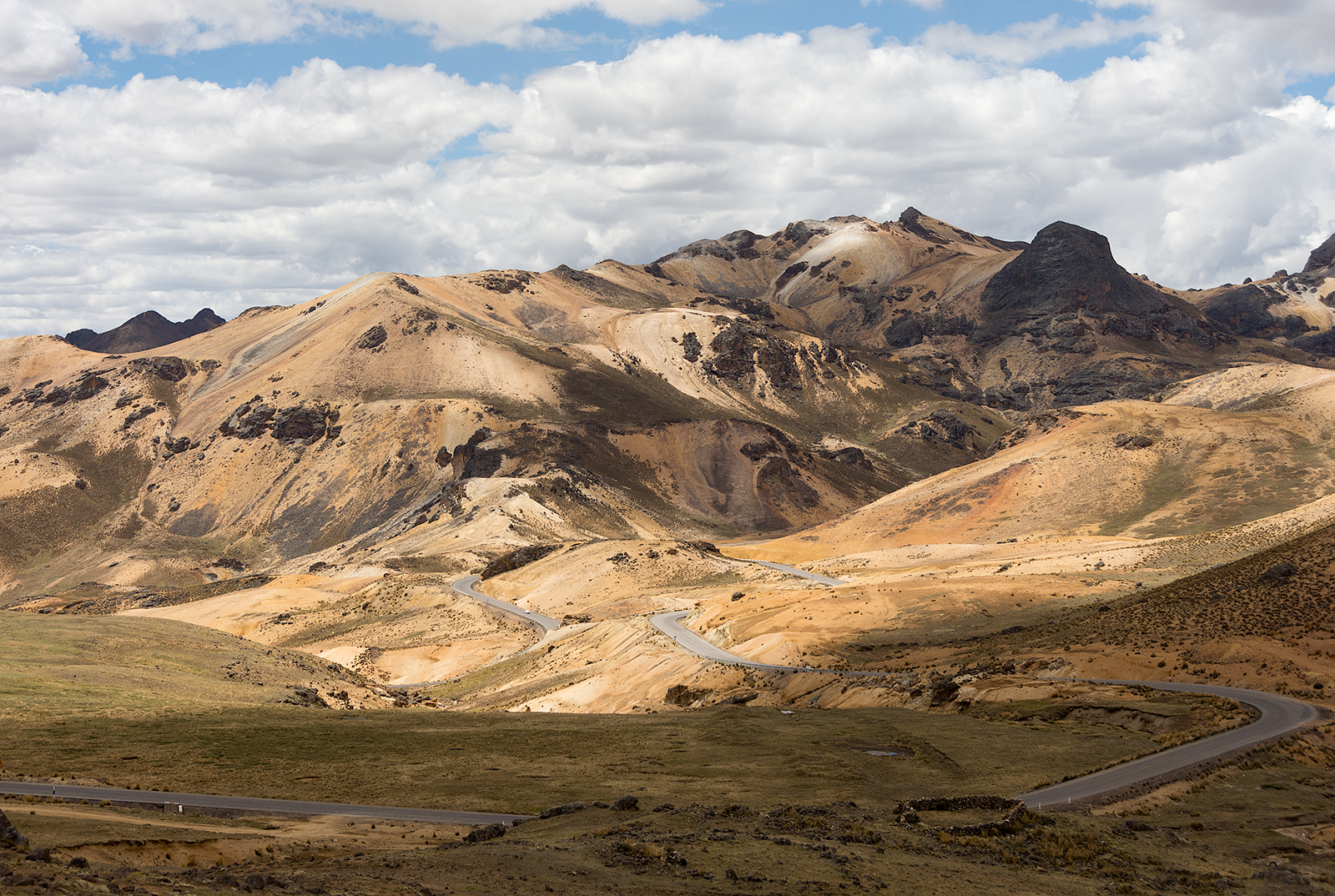 Apacheta
The windy descent from Abra Apacheta, a 15560 ft elevation pass in southern Peru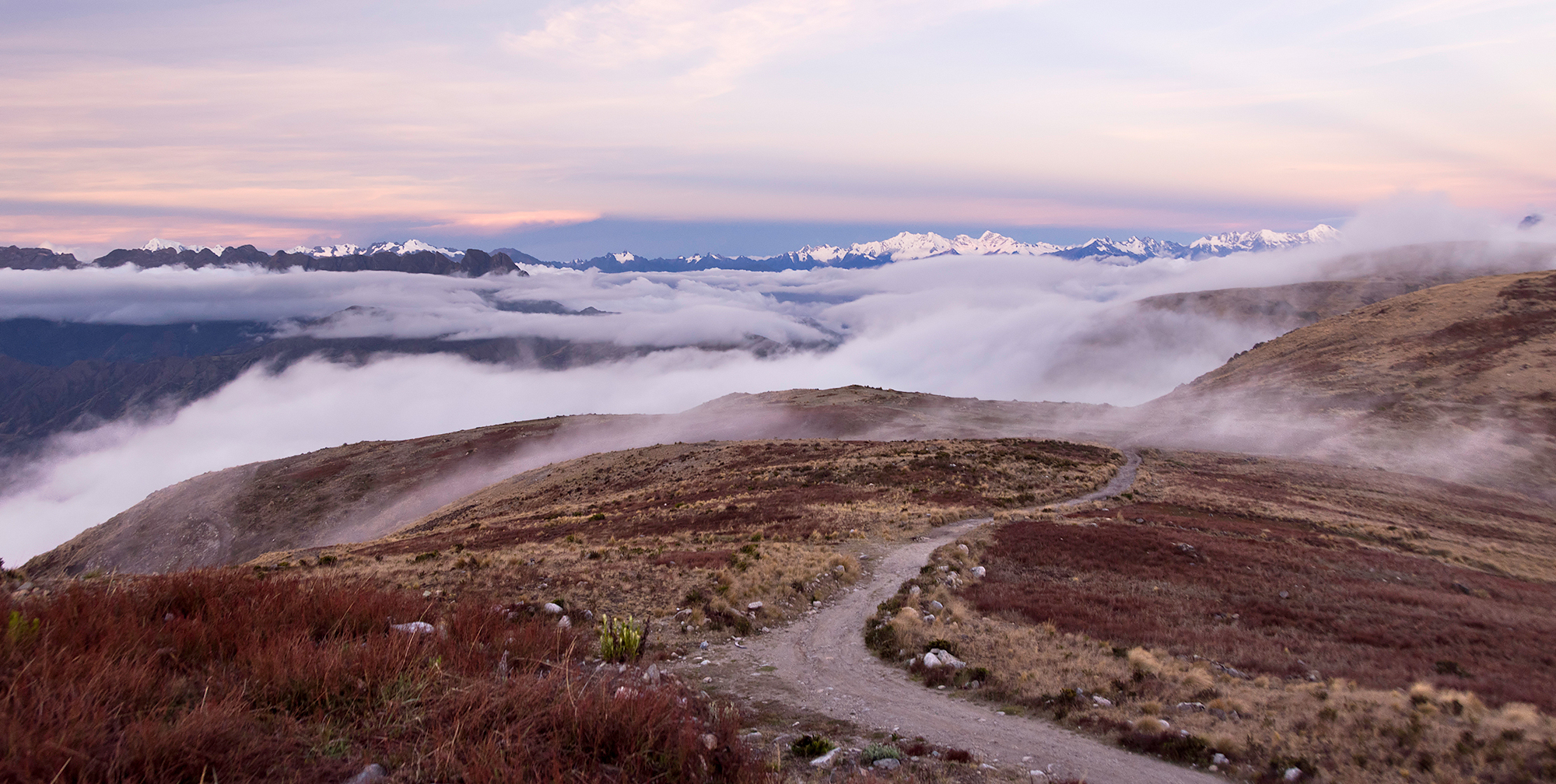 Andes Fog
Fog comes in at sunset, though it does not obscure the distant Cordillera Willkapampa. Abra Huayllaccasa, near Andahuaylas, Peru.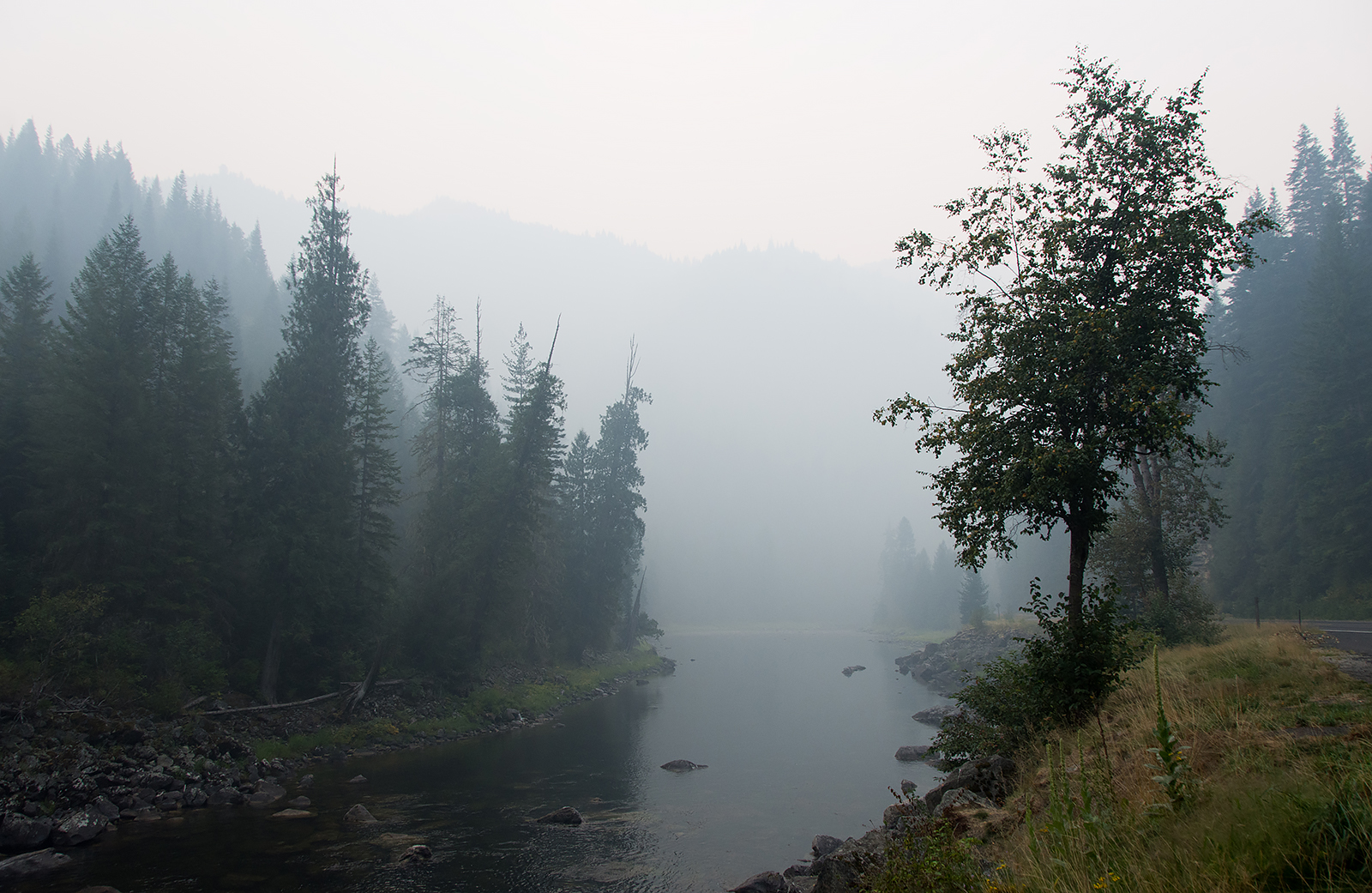 Smoky Valley
Smoke fills the Nez-Perce forest in Idaho
La Tuque Northern Lights
The Northern Lights near La Tuque, Quebec
Capilla Marmol
The marble caves of Capilla Marmol in Chilean Patagonia
Mirador Torres
The classic view at the top of the Torres Del Paine trek in Patagonia.
Cuernos
The Cuernos (horns) in Torres del Paine National Park in Chile
Foggy Massif
Fog rolls through Torres del Paine national park
Cordillera del Paine
An IR black and white of the entire Cordillera del Paine in Patagonia
Southern Northern Lights
An aurora storm looking due south towards St-Felicien, Quebec
Fisheye Aurora
A fisheye is needed to capture a huge aurora display just north of St-Felicien, Quebec
Teton Morning
Early morning on the Teton's inner park road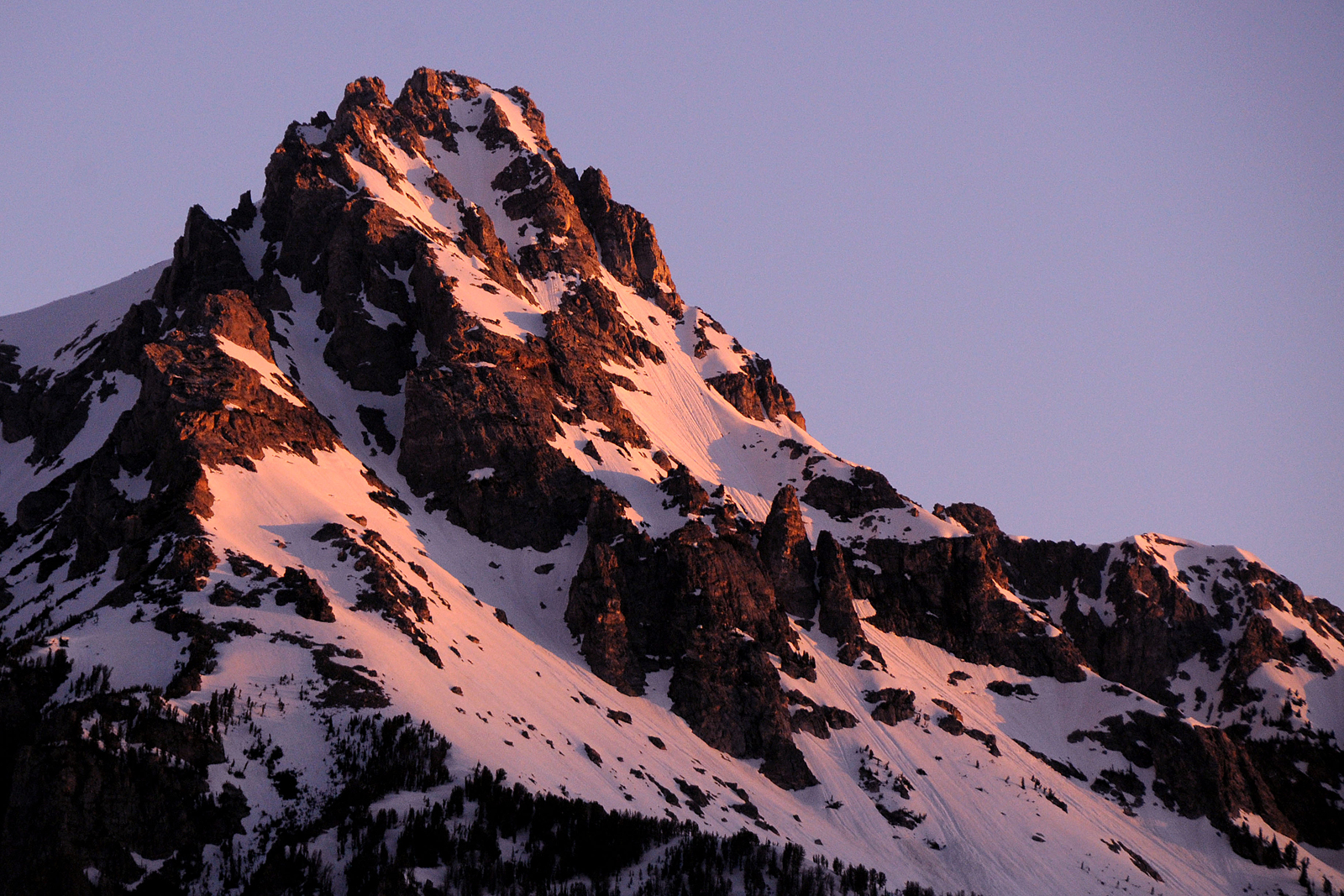 Teton Zoom
Pink light on the Grand Tetons early in the morning
Teton Zoom
Early-morning light hits Grand Teton, the mountain for which the range is named.
Perseids
The Perseid meteor shower as seen from New Brunswick, Canada
Arboretum Contrast
Back-lit fall foliage in Boston's Arnold Arboretum
Spotlight
A light shines through Antelope Canyon in Arizona
Sandfall
Sand falls from the walls of Antelope Canyon in Arizona
Crystalline
An ice crystal on the beach at Jökulsárlón, Iceland
Dettifoss
Iceland's Dettifoss, the most powerful waterfall in Europe
Jökulsárlón Blue
Reflections of the Jökulsárlón iceberg lagoon in Iceland